Skip to main content
How to find your perfect jeans size

104
Your perfect fit
Finding the perfect pair of jeans? Easier said than done – up until now! We are here to enlighten you with what is particularly important when choosing the right size. Did you know that jeans sizes are often given in inches according to the American model? The size consists of two numbers – the leg length and the waist width. We love it this way, because your how-for-me fit can be determined much more precisely. Ready?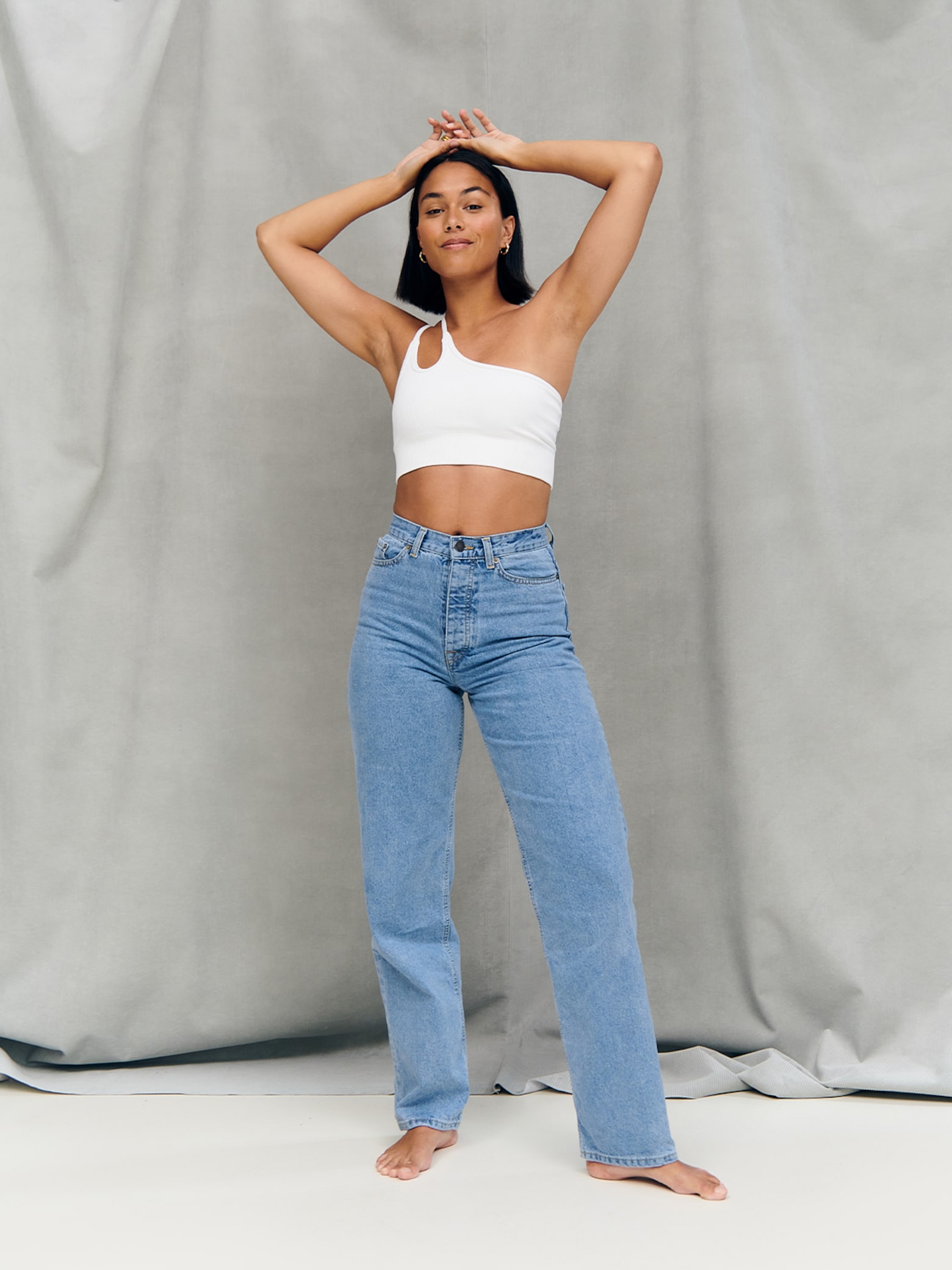 How to measure
Step number one: Get to know your body. To determine your perfect jeans size, start by measuring your waist and hip circumference. The best way to do this is to measure the narrowest part of your torso and the strongest part of your buttocks. Tip: Don't pull the tape measure too tight, because your jeans could end up being too tight.
Conversion of size in inches:
The good news: Math can be stylish! But don't worry – we won't let it get too complicated. A single formula is all you need to convert the American inch size into European ones. The following applies: 1 inch corresponds to 2.54 cm. To determine your jeans size, you simply have to measure the leg length and waist size and divide the determined values by 2.54 cm.
To determine the jeans size, proceed as follows:
Waist circumference (W = width): Look where the narrowest part of your waist is and measure this area horizontally. Tip: Stand relaxed and loose and measure directly on your skin.
Crotch length (L = length): To determine this, it is best to stand barefoot, relaxed and straight on the floor. Leave a distance of about 10 cm between your feet. Now measure from the inside of the leg to the end of the foot. Important: In order to obtain the most accurate measurement possible, another person should take over the measurement.
Last but not least: Remember to divide the measured values by 2.54. For example, a waist measurement of 73 is 29 inches rounded up, while a leg measurement of 82 cm is 32 inches rounded down. Your ideal jeans size is therefore W29/L32.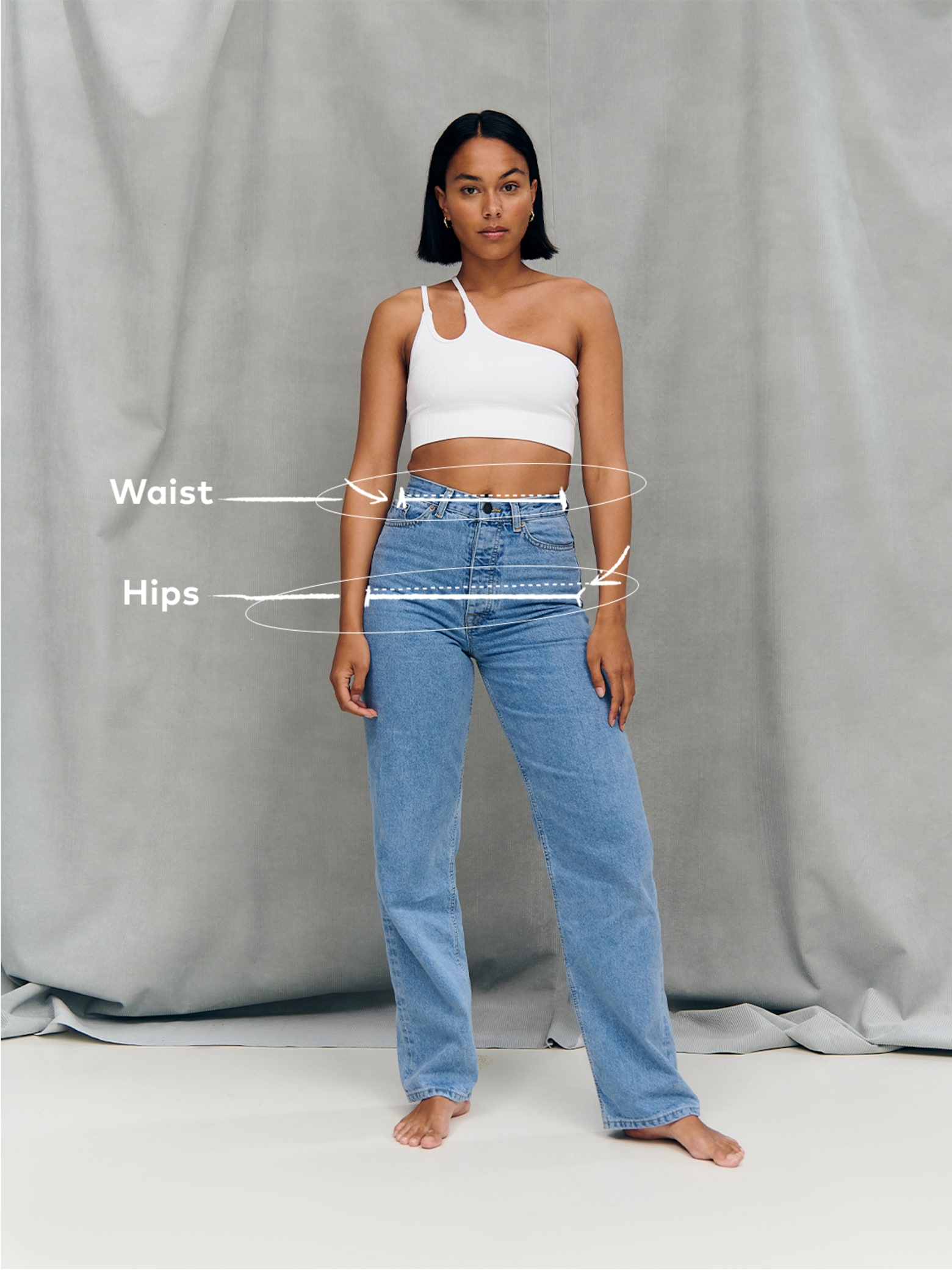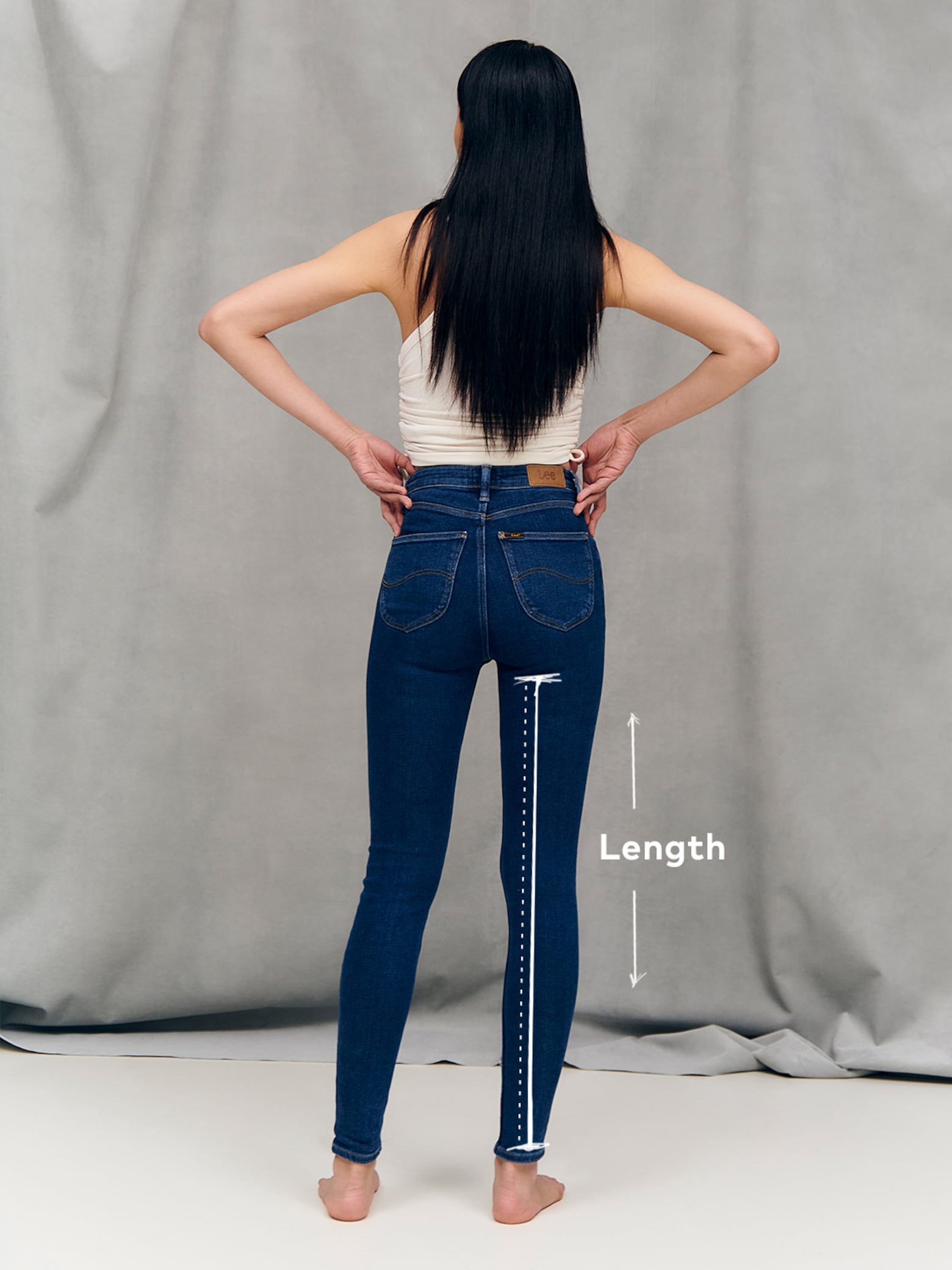 Just one more tip, then you're ready to shop! When buying pants, keep in mind that jeans of different brands fit often differently. Tables that serve you as an orientation for a conversion, you should therefore only understand as a guide.